Late September and into October is a busy time in the garden, as we prepare for the cooler weather ahead. To help you, we've put together a guide with some of the tasks you need to do to get your garden ready for autumn: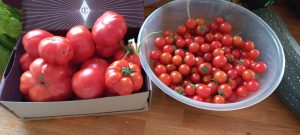 Harvest your crops: This is the time to harvest your summer fruits and vegetables, such as tomatoes, cucumbers, peppers, and beans. Of course, if you have any late-flowering crops, such as pumpkins and squash, they will probably not be ready to Harvest until mid-October. 
Divide perennials: Perennials are plants that come back year after year. To keep them healthy and vigorous, you'll need to divide them every few years. This is a good time to do it, as the plants are still actively growing.
Prune shrubs and trees: Hot spell aside, summer is over, so it's time to start thinking about pruning your shrubs and trees. This will help to shape them and encourage new growth.
Plant spring bulbs: Late September onwards is the perfect time to plant spring bulbs, such as daffodils, tulips, and crocuses. They will need to be planted in well-drained soil in a sunny spot. These bulbs will need to be planted in the ground before the first frost.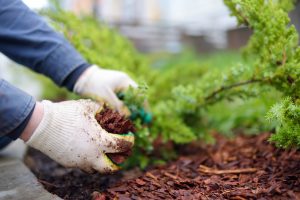 Mulch plants and beds: Mulching helps to keep the soil moist and cool, and it also helps to suppress weeds. Apply a layer of mulch around your plants, being careful not to pile it too high.
Clean up your garden: Rake up any fallen leaves and debris, and remove any dead or diseased plants. This will help to prevent the spread of pests and diseases. We do recommend leaving a few dead leaves on the ground to provide homes for insects, though.
Begin to get ready for winter: In the UK climate, it's wise to take some steps to protect your plants from frost. This could include making plans to bring tender plants indoors, covering your plants with frost cloth or watering them well before the first frost.
Making your garden more wildlife-friendly in September
In addition to these general tasks, there are also some specific things you can do to make your garden more wildlife-friendly in September. Here are a few ideas: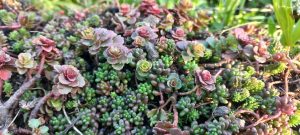 Plant some autumn-flowering plants: Not only will you enjoy a late splash of colour, but doing this will provide food and shelter for bees, butterflies, and other pollinators. Some good choices include asters, Michaelmas daisies, Japanese anemones and sedums.
Leave some dead leaves on the ground: This will provide a home for overwintering insects and spiders and the goodness and nutrients from the leaves will nourish your lawn or soil.  
Put up a bird feeder: Bird feeders attract birds to your garden, and provide them with much-needed winter food. In turn, the birds will help to control pests. To go one step further, build a bug hotel or hedgehog house!
Consider a pond or water feature: Ponds provide a home for frogs, toads and other amphibians. Check out our recent post Why You Should Consider a Garden Pond: A Haven for Frogs, Birds, and Aquatic Life.
By following these tips, you can help ensure your garden is ready for autumn and beyond. And by making your garden more wildlife-friendly, you can also help to improve the environment for all living things. 
At Genesis Gardens, we are passionate about creating beautiful and wildlife-friendly gardens. We offer a range of gardening services, including design, maintenance and installation. We would be happy to help you get your garden ready for autumn. Please drop us a message or give us a call.